True Heart Bear
Care Bears - Unknown, c.2003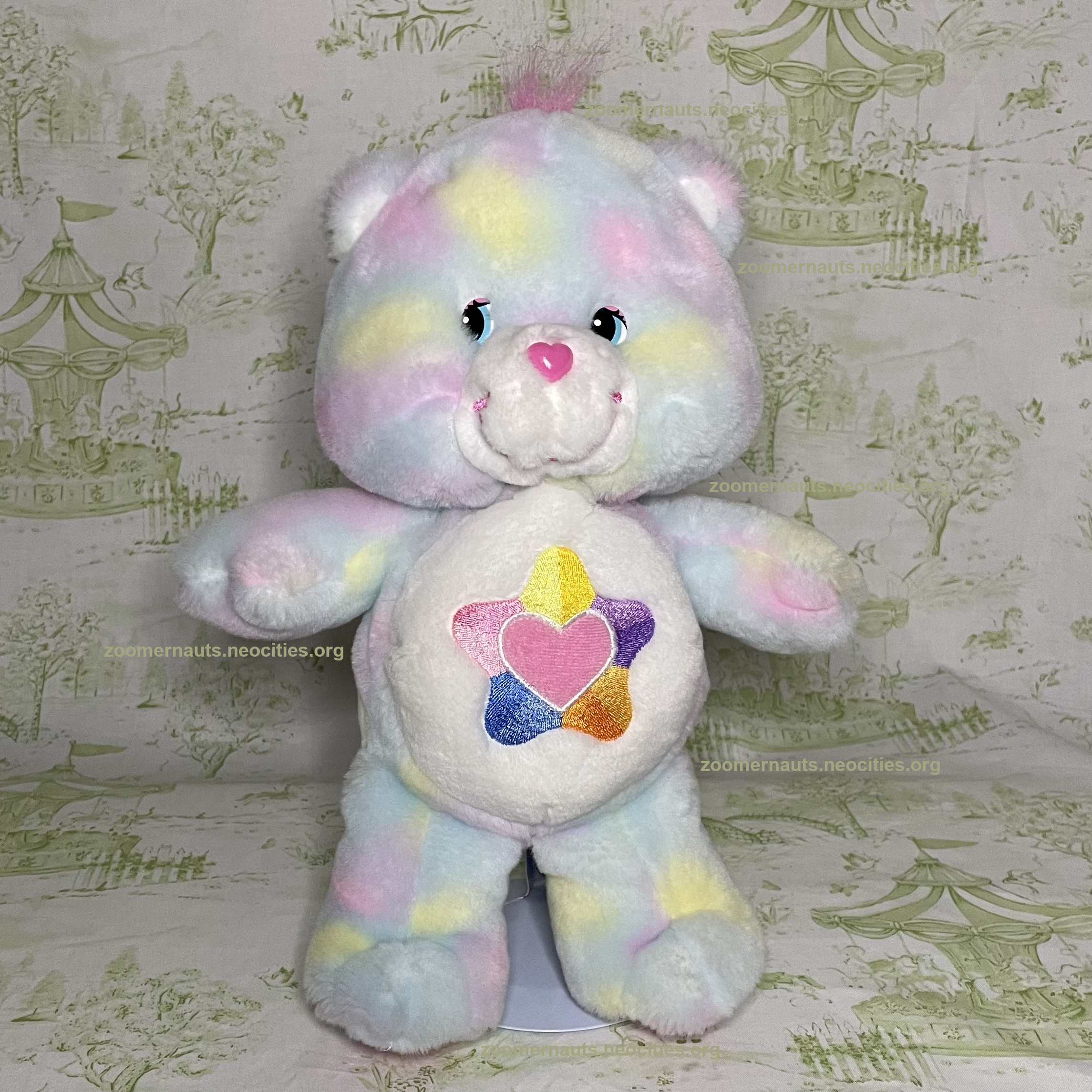 True Heart Bear is so special to me. I've always had bad anxiety but was going through a very rough, transitional time in the early 2000's. I remember being at Walmart after a particularly difficult day, getting groceries, picking up some household things, when we passed by some Care Bears. They talked and came with DVD's (yes, I still have the DVD, too; I'll add it to this page one day) and made me smile because I'd always loved the Care Bears. My mother decided I should have one, and she picked out True Heart. I'm not sure why--maybe it was her generally calm and gentle appearance, or maybe it was some of her phrases. I can't remember them all any more, but one was, "Hi! True Heart Bear here. I care a lot about you!"

I'll always remember getting her and taking her home, then popping the DVD in and watching it any time I felt overwhelmed or upset. Tearing up just writing this :')



Little Details
She said a handful of phrases, triggered by squeezing her tum. I don't keep batteries in her currently because I'm always afraid of corrosion but I'll put some in eventually and document her lines. Her fur is short and lightly tie-dyed, with a little tuft of pink at the top of her head. Cute classic plastic eyes, nose, and Care Bear heart on her rear (showing some wear; she slept with me every night for a long time). Her tummy symbol/emblem is all embroidered except for the fuzzy pink heart in the middle.