Spark
Rainbow Brite - Unknown, c.1984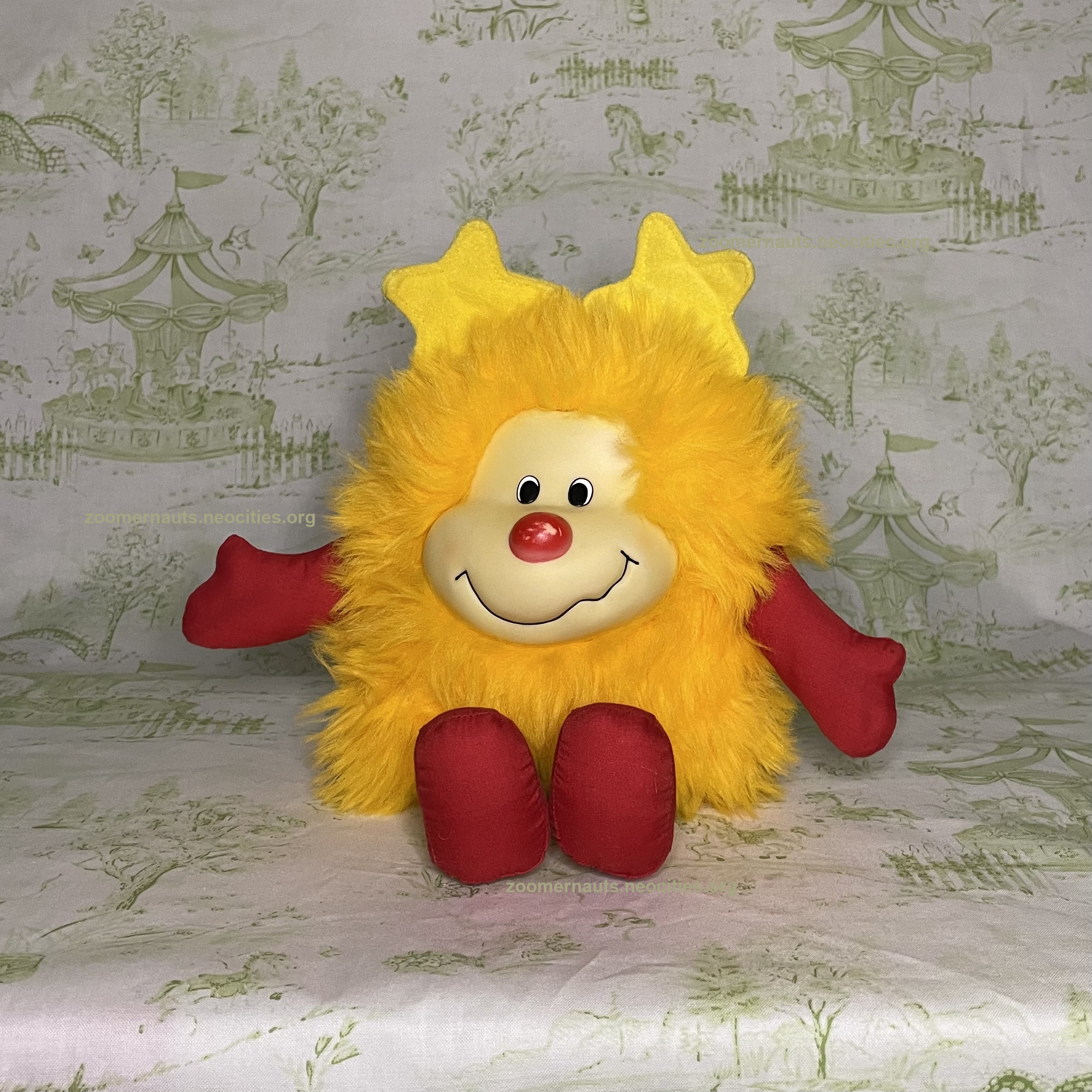 I was born in the 90's, so I missed out on Rainbow Brite by a good few years. There was a photo tucked in one of the albums we had, however, that was in a little cardboard frame that said "Rainbow Brite" and housed a photo of two of my cousins standing with giant mascots of Rainbow Brite and Twink. I was obsessed immediately but nobody could really tell tiny me anything about it. My parents had been there to get the photo with my cousins, but they were into their late 20's by then so they really had no idea what it was other than "some kid thing". It took me many years to finally find the cartoon but I'm so glad I did!

My dream is to collect all of the sprites but they are expensive. I actually got Spark along with Pelly from the same seller and he happened to be on sale. So Spark is the first in the collection, and one day I will have a whole line of them on a shelf!!

(There wasn't a good way to stand him up sadly, but his rainbow leggies are worth doing a quick internet search!!)



Little Details
Spark is made of medium-long pile fur, has a vinyl face, fuzzy polyester star antennae, and poly-cotton-like arms and legs. The paint wear on his nose is my fault; it was pristine when he came to me but he took a tumble and that was that. (It comes off VERY easily, unfortunately.) Otherwise his paint is in tip top condition. I love his friendly little face so much!