Sizzle
"The Puzzle Place" - Fisher Price, 1994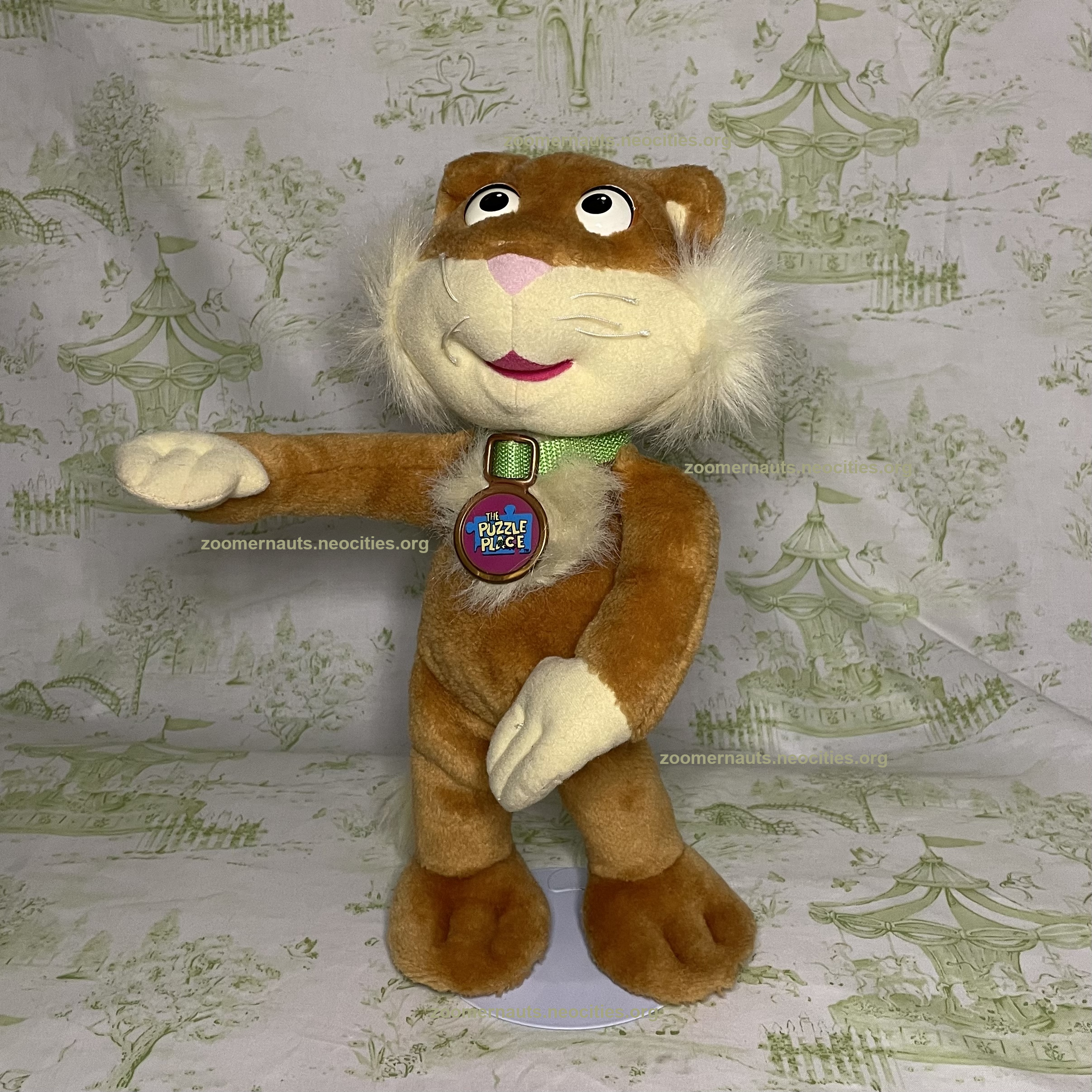 If you haven't gone through any other pages on this website, then I'll preface by saying: I hecking loved puppet shows as a kid. Truly could not ever get enough of them. Any kind of media that involved some kind of puppetry was what I wanted to be watching at all times.

The Puzzle Place was one such puppet show. I loved it infinitely, though particularly the parts with Sizzle (and the dog's name that I can't remember right now!). This plush was a coveted dream, and everything feels like it takes a lot longer when you're a kid, so I thought it took forever to reach the Christmas when I finally got her. In the meantime, I'd found a mouse beanbag plush at the dollar store that I named Sizzle to fill the void... ?! lol



Little Details
Very short pile fur, with tufts of long fur on her cheeks and chest. Fuzzy polyester makes up her muzzle and front paws. Tied white cord whiskers (all in tact). Braided nylon collar with a plastic, screen-printed (?) "The Puzzle Place" tag that is not removable. Eyes are molded and painted plastic with some wear--she was very well loved!