Scooby-Doo
Unknown Manufacturer - Theme Park, c. 1999/2000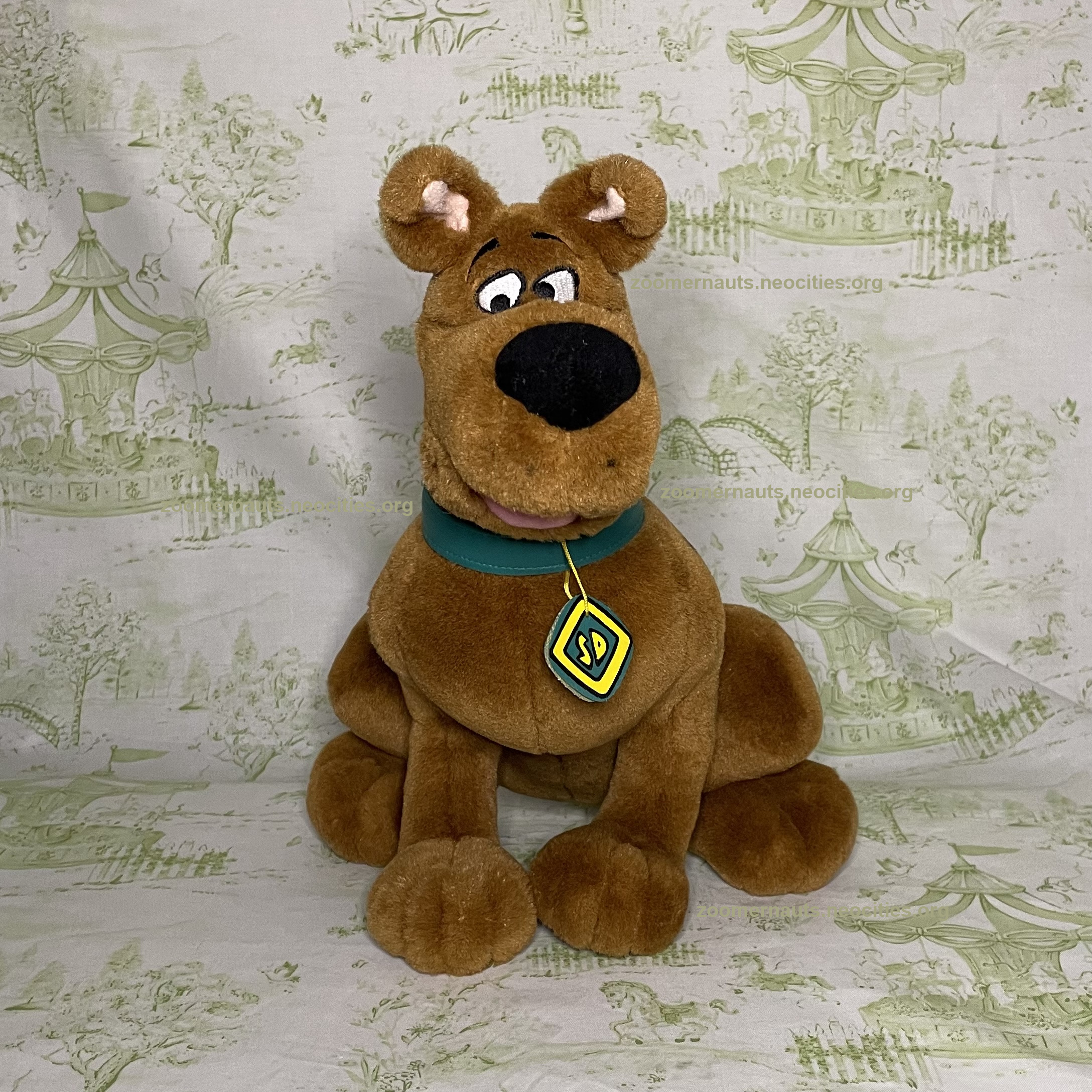 The nearest amusement park to me used to have an area comprised of Hanna-Barbera properties, Scooby-Doo being the most prominent. In addition to one or two rides (all but one simply re-themed from previous branding) they also put on a stage show and had costumed characters wandering the space.

I loved Scooby-Doo as a kid (and still do!) because it was the exactly right type of "spooky but not too scary" that I've always enjoyed. From a young age I was fascinated by ghosts and the paranormal but terrified of outright horror films/shows and so this was the perfect median. We didn't go to the theme park often, but when we did I was allowed to get a plush; because we'd gone to see the stage show and I'd loved the brand new dark ride so much, I went home with Scoob!



Little Details
He's a standard low-pile plush fabric and is VERY firmly stuffed so that he sits up on his own. I never really liked to cuddle him because he's kind of awkwardly shaped and stiff, which is maybe why he's still in such good condition. He honestly looks no different to the day I got him at the park. Eyes are embroidered, nose is a fuzzy velvety fabric, and his collar is a vinyl with a tag that's two pieces of vinyl cut and glued back-to-back with raw edges. Scooby's spots are definitely dyed, maybe airbrushed on? I'm still not sure how they do that with plush fabric, but they aren't separate pieces of black fur.