P.B.
Coca-Cola Promotional - Creations by Dakin, 1995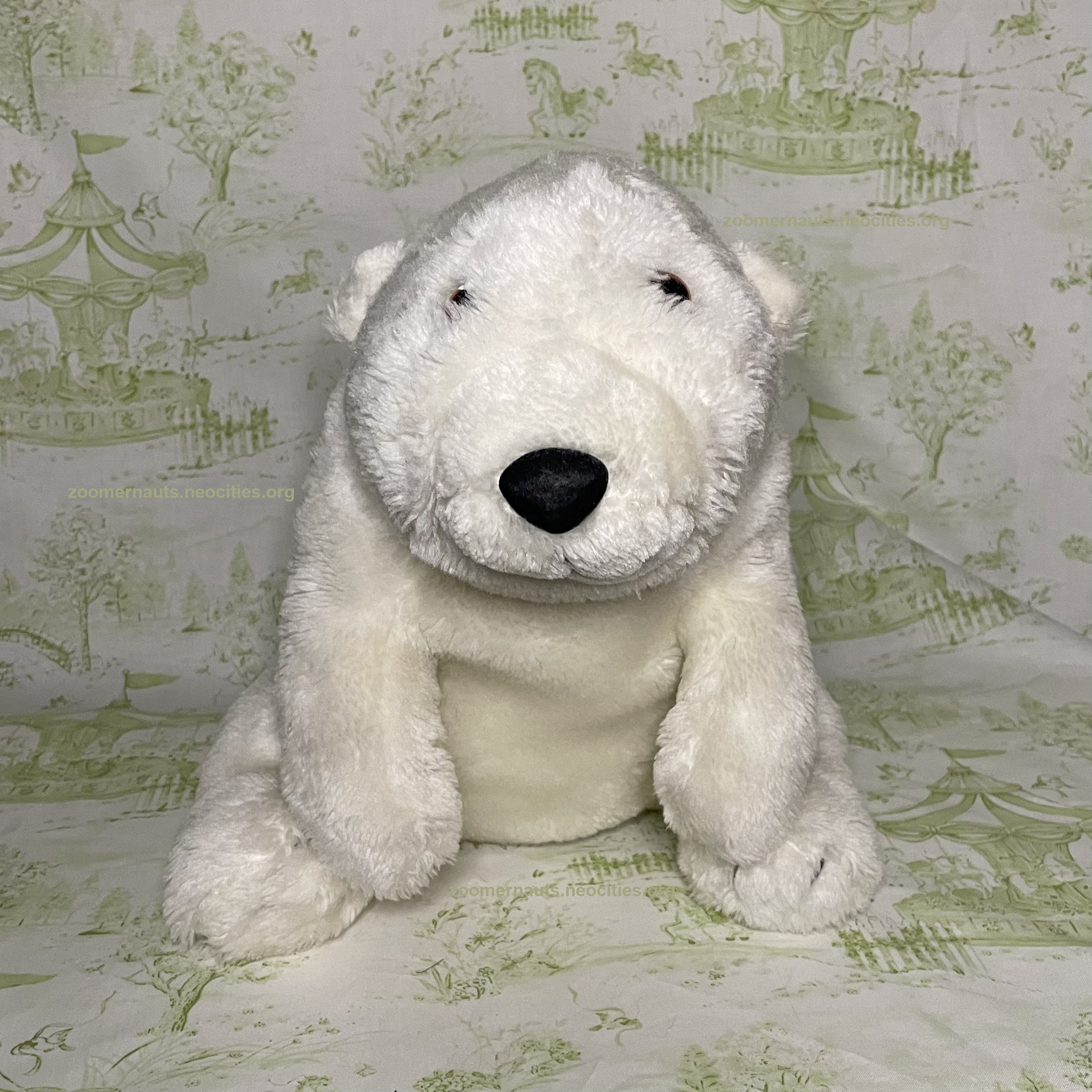 My aunt made sure I always had enough bears. [crylaugh emoji] Nearly every time we went to visit, which wasn't often but certainly greater than zero, she would have some kind of random bear for me. P.B. was one of them! He used to have a backwards baseball cap that said "Coca-Cola" across it, and honestly maybe even had a little pretend bottle of Coke attached to his paw as well. But I liked him just plain, and the hat and bottle were removed.

He became my travelling companion on more than one trip to see my grandparents or other relatives and it certainly shows in his discolouration and many questionable spots lol. But in these things you can also see how loved he's been. At one time I'd made him a necklace out of some stretchy red tinsel and he had an old dog tag with "P.B." (short for "Polar Bear" if you've not got there yet lol) written roughly in pen on a piece of masking tape and plastered onto the tag. You know, just in case he got lost. That's how dog tags work, right? XD



Little Details
P.B. has pretty standard fur, short to medium pile. It's become a bit clumpy over the years in spite of several runs through the washer and some very diligent brushing in later years to try to freshen him up.