Bunny
Bijou Enterprises Inc., c.1992-1995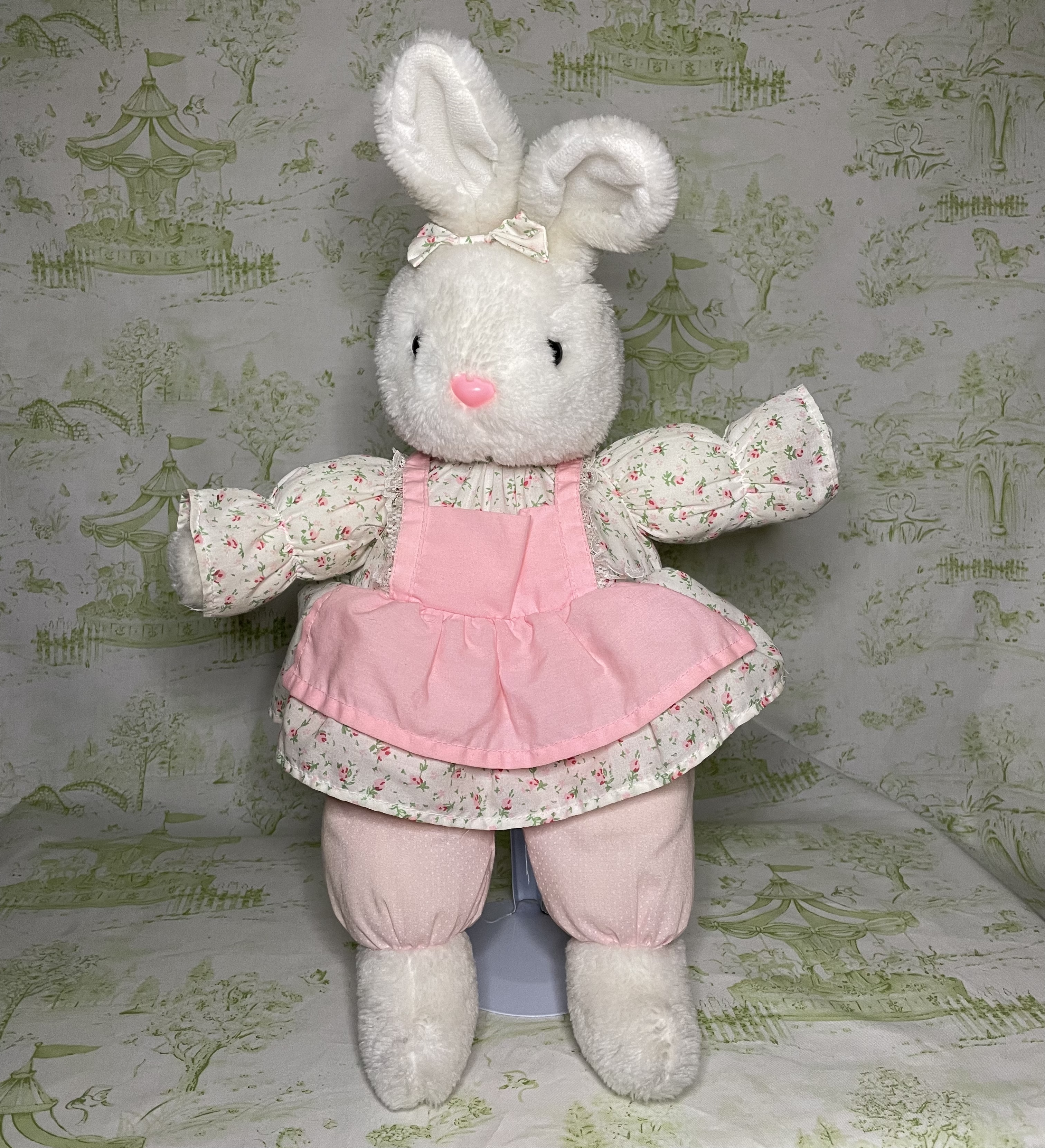 Any time I see people posting "toycore" photos of old stuffed animals, I am almost always reminded of Bunny. I'm not sure that she ever had a name or was known only as Bunny, but she was very loved. For a time she lived at my parents' work; they had their own company and I had my own playroom with a little bin, some toys, a really old TV, and a foam mattress and tent for naptimes. Bunny sat and watched many hours of TV and took many naps with me. She was the victim of some pen or stamp ink stains (which miraculously came out in the wash recently after being there for at least 25 years lol). She's actually currently sitting in my lap as I write this since I needed to check her tag for the company name, so it's a bit like old times. :')

I just love her look so much. She embodies many of the qualities I associate with 1990's stuffed animals, and I wish they still made them this way.



Little Details
Bunny has white, medium-pile fur on her head, hands (paws?), and feet (also paws?!) and is a light polycotton everywhere else; her dress is her body. The lace trim is a very brittle polyester that's falling apart, though I hope to be able to fix that. On her left paw there's a little red velvet circle with scalloped edges stitched down that says "SQUEEZE ME"—she used to have a little sound disc there that would play a very jolly, high-pitched rendition of "Easter Parade" that I hope I never forget! Unfortunately the disc had run out of battery and I had to remove it to wash her anyway. Bunny's nose is a pleasantly pink and shiny plastic, and her eyes are solid black.