Barney
Talking Barney - Playskool, c.1993-1995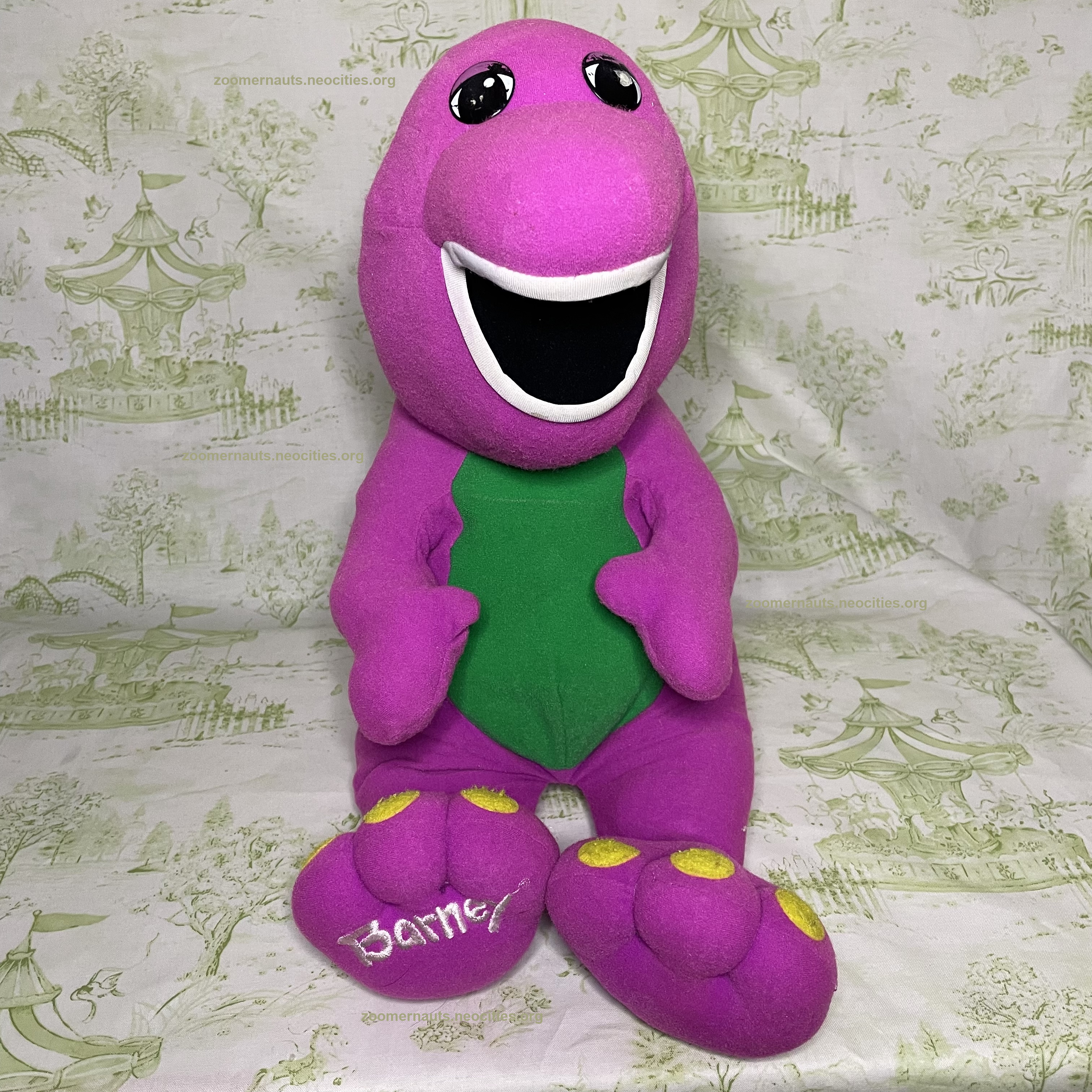 Barney was the program to put on the TV for kids by the time I was old enough to be able to watch and pay attention. Some of my favourite movies were Barney Live! in New York City and Barney Imagination Island. I think the go-to gift for kids around this time was something Barney-related; you could rarely go wrong! I was gifted this Barney by my aunt and uncle sometime in my very early years.

This Barney was special because he says over 500 phrases (though I don't actually recall how much he said lol). He still talks/works, but I removed the electronics to wash him a little while ago and haven't put them back in yet. The mechanism is HUGE, but I guess with 500 phrases and it being the 90's that makes sense. Once I get it reinstalled, I hope to update this page with a little video of him talking a bit.



Little Details
The fabric this is made of makes me cringe. [laughcry emoji] It's the standard, cheap, and fuzzy polyester that was very popular at the time, but usually just for feet or paws or little details, not... the entire plush lol. The spots are some kind of felt, maybe, that's pilled and fuzzed over the years. Even still, he was always very well loved as you can probably tell by the wear and tear in the photos. :')
You're able to squeeze his tummy or his right hand to hear the phrases when the mechanism is installed.