✿ About ✿
About Zoomernauts
Zoomernauts were some utterly bizarre (sometimes creepy but mostly cute!) plush and PVC figures made by a company called Graphics International in 1985. There is very little documentation on them except for this page at Ghost of the Doll. As far as I can tell they were only ever a line of merchandise, though I wonder if the company wasn't on its way to producing a cartoon or some such and either decided against it or ran out of money.

I keep meaning to ask people I know who were around in the 80's whether they remember/have heard of them. Consider this a work in progress, but I'm hoping one day I'll be able to find out the whole Zoomernauts story and be able to definitively document their history and the entirety of their line. :)
About Me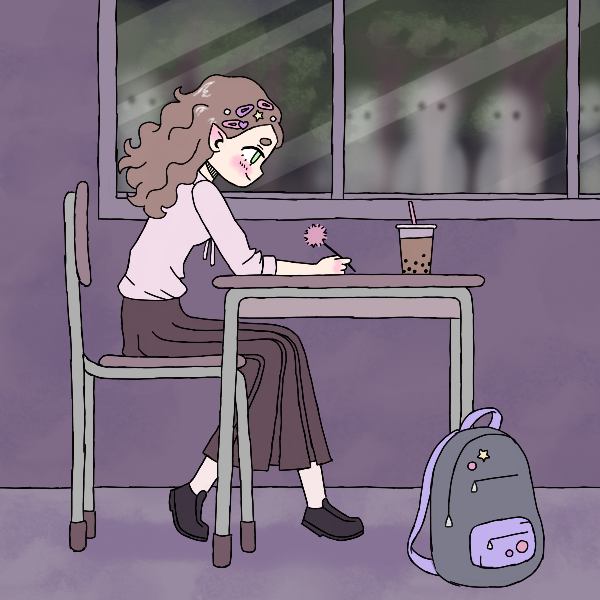 Made on Picrew


Name: Lizzie
Age: 90's kid
Pronouns: She/Her
Location: Canada
Elsewhere on the Web: Neopets | tumblr

Favourite Books:


The Silmarillion & The Fall of Gondolin by J.R.R. Tolkien (and Christopher Tolkien)
The Ghost and Mrs. Muir by Josephine Leslie
Lockwood & Co. series by Jonathan Stroud
Howl's Moving Castle by Diana Wynne Jones
We Have Always Lived in the Castle by Shirley Jackson
Going Postal & The Wee Free Men by Terry Pratchett

Favourite Movies:


Labyrinth
Various Muppet movies pre-1993
The Dark Crystal
The Ghost and Mrs. Muir
Lilo & Stitch
Mary Poppins
The Sound of Music
Howl's Moving Castle
Ghostbusters & Ghostbusters II & Ghostbusters: Afterlife
Zootopia
The Star Wars prequel trilogy & Ewok movies

Favourite Shows:


Star Trek DS9 + Voyager + Strange New Worlds
Sanctuary
Babylon 5
The Librarians
Bewitched
I Love Lucy
Rilakkuma and Kaoru
ALF
The Munsters
Sailor Moon (everything, anything SM lol)
Black Butler
I've been obsessed with plushies my entire life, and growing up in the 1990's I had a lot of them. Though I still have a large collection, only a few of the "originals" have remained, so I find myself adopting in new-to-me (and often older-than-I-am) friends.

Another lifelong interest has been anything to do with the paranormal. I love ghost stories, I love hearing ghost stories, would love to actually see a ghost one day. Though I can't really call myself a horror fan as horror films do terrify me, I love black and white films that fall into that category, especially when Vincent Price is involved. The gothic horror genre speaks directly to my soul. I'm probably not what would be considered the Final Girl, but I would absolutely be the one to go live in a very haunted house (or preferably castle) by choice... and then have a tea party with the ghosts.

I love 80's fantasy movies (Labyrinth being my favourite), Jim Henson anything, and some choice 80's and 90's TV shows. I'm also very fond of animatronics and theme park stuff, specifically Efteling, Knott's Berry Farm, and Walt Disney World (we stan the OG Journey into Imagination ride in this house). Other areas of interest include cosplay/sewing, writing, and sometimes music-making when the mood strikes. I've also recently been reclaiming some adolescent joy by getting back into anime.

Though I was an avid Neopets player and WWW user for many years, my online presence really began back in the early 2000's when I started playing games called Petz and Babyz. I remember the day I got Babyz from a Winners store, and a friend had Petz 4. We would play whenever I went to her house and I quickly became obsessed. When I got my own copy of Petz 5, I discovered the online community and never looked back. From about 2005 I ran a website, Pinky Paws, initially on Geocities under a different name that I don't recall. When Yahoo announced it would discontinue its Geocities service, I transferred over to Angelfire and began learning about HTML coding and website building, which (clearly) remains a fun little hobby of mine to this day. Eventually I was fortunate enough to get hosted, which meant I had real FTP access and also a smaller, closer community of "internet friends". In 2020 I re-built Pinky Paws, however owing to lack of interest and motivation I decided to close and archive it in 2023.